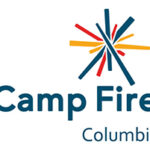 Website campfirepdx Camp Fire Columbia
Helping young people find their spark
Our Commitment to Equity
Studies have shown that women and people of color are less likely to apply for jobs unless they meet every one of the qualifications listed.  We are most interested in finding the best candidate for the job, and that candidate may be one who comes from a less traditional background.  We would encourage you to apply, even if you don't meet every one of our qualifications listed.  If you are unsure whether you meet the qualifications of this position, please feel free to contact us to discuss your application.
Camp Fire Columbia strives to create an inclusive environment that welcomes and values the diversity of the people we serve. We foster fairness, equity, and inclusion to create a workplace environment where everyone is treated with respect and dignity.
Our History and Purpose
Camp Fire Columbia was founded in 1910. Our comprehensive program starts with early intervention at the elementary level, bridges the learning gap for middle school, and helps students thrive and plan for bright futures during high school. During the schoolyear, Camp Fire works in partnership with dozens of schools in the Metro Area. During the summer months, we offer summer camps in the Portland metro area and at our beautiful 552-acre camp, Camp Namanu, bordered by the vibrant Sandy River and presided over by century old trees. Our programs directly serve over 4,000 kids ages 5-18 each year across an eight-county area, including the greater Portland metro region. Camp Fire Columbia helps serve an additional 11,000 children and families annually through partnerships and special projects. For more information, please visit: HTTP://CAMPFIRECOLUMBIA.ORG/
We believe that every child should have the opportunity to find and pursue their spark – a passion that inspires and drives them to set and achieve goals for their future.
Our organization enables our employee to help build up youth. Our goal is to address racial predictability of youth achievement academically, socially, and economically.
Our Investment in You
Camp Fire Columbia believes engaged, confident, and well-rounded children today can build thriving communities tomorrow. Through a commitment to equity, continuous learning and by leading with our values, we believe in maintaining a supportive work culture while providing the highest quality child care for families.
The benefits we offer:
We offer a comprehensive benefits package including healthcare, dental care, vision care, life insurance, short term disability, supplemental insurances such as accident, critical illness and hospital and we offer 12 paid holidays, two (2) floating holidays, and vacation for all year-round full-time employees for roles working 30 hours or more
We offer 3% salary match towards retirement, Employee Assistance Program (9 free service visits), volunteer paid time-off, and sick pay for all employees
You get weekends off and work with an all-star team voted one of the Top Places to Work by The Oregonian 2020.
The Position: We're looking for Multi-Site Coordinator for Before & After School – Bilingual Spanish. The pay we're offering is $45,073-$65,790 includes bilingual differential. This position is full time, year-round.
Position Overview: This position is responsible for supporting Before and After School programs (BAS) and staff through ongoing mentoring, training, and resourcing with a specific focus on Spanish-speaking and/or Latinx families, students, and staff. The Multi-Site Coordinator will provide direct supervision to Site Supervisors to address the needs for daily program operation at assigned schools, and balance an assigned cluster of 4-6 programs. Additionally, the Multi-Site Coordinator will collaborate with the BAS management team to build department budgets, create training opportunities and resources around the state's Core Knowledge Categories with specific attention to racial equity and social justice, build key relationships with social service agencies and school social workers to partner in outreach and engagement events. The Multi-site Coordinator will work with Site Supervisors to organize and oversee in-service and break programs, Summer Day Camp program, and staffing for all BAS schools.
Why Should You Apply?
We have the best staff who works together in a collaborative environment. Wonderful benefits with 9 EAP visits
You'll always have weekends off. We pay you to take time-off to volunteer.