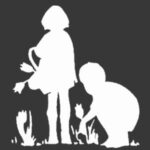 Website Fruit and Flower Fruit and Flower
Helping working parents raise generations of joyful learners
Fruit & Flower Preschool Program Coordinator
NW Campus
General Statement of Duties:
The Program Director is responsible for providing leadership and support in the day-to-day operations of the program. They will maintain a commitment to professionalism. They will assist the Operations Director with the management of all aspects of the program including: staff supervision, program quality assessment, enrollment, classroom transitions, and other center responsibilities as necessary.
Minimum Qualifications:
Must have a thorough knowledge of and be able to implement a developmental constructivist approach.  A minimum of a Step 10 in the Oregon State Registry, Bachelor's Degree in Early Childhood Education or related field is required.  Five years of leadership experience within a licensed early childhood center preferred. Must acquire 24 approved training hours a year.  Must be registered in the Central Background Registry. Must be COVID vaccinated.
Using proper lifting techniques must be able to lift and hold children up to 45 pounds in both standing and sitting positions.  Willing and able to stoop, crawl, kneel and bend in order to play with children, to speak to children at the child's eye level, pick up toys and equipment from the floor.
The Program Director will be an effective communicator both orally and in writing and will be able to effectively utilize computer technology in their work.
Be familiar with:
·         Oregon CCD regulations
·         Fruit and Flower Policies and Procedures
·         Fruit and Flower Parent Handbook
Shows evidence of enthusiasm, flexibility, creativity, energy, concern for affect, ability to cooperate, to set limits and follow through on them, to relate to children and project a positive self-image. Willing to work within a team structure, be joyful and have fun!
Responsibilities Include:
Maintain a commitment to professionalism
Attend staff meetings, parent meeting and other meetings.
Promote Fruit & Flower's code of ethics.
Maintain flexibility and consistency with all staff.
Maintain confidentiality regarding staff, families and children at all times.
Relate to families in a positive and respectful manner.
Lead by example, guiding and modeling professional behavior.
Staff supervision and classroom support
Observe classroom staff, children and activities on a regular and ongoing basis.
Give both positive and constructive feedback from observations.
Help maintain ratios in classrooms as needed.
Plan extra-curricular activities and fieldtrips to support children's growth and learning.
Meet with the Operations Director and Lead Teachers one-on-one for the Lead Teacher's yearly evaluation.
Program quality assessment
Ensure that a safe, inviting, developmentally appropriate environment is developed and maintained within each classroom.
Conduct ITERS/ECERS annually to evaluate classroom environments.
Assist Lead Teachers in improving and/or maintaining a strong score.
Keep in mind Fruit and Flower is a play-based program utilizing a Constructionism approach
Working with the Operations Director
Manage and maintain a current waitlist.
Lead prospective families on tours.
Return emails and phone messages in a timely manner.
Ensure that we have a full program.
Verify parent/child billing lists monthly for the Controller.
Transitions
Contact families as necessary for their next transition.
Be as transparent as possible.  Keeping open communication with parents.
Follow the center's policy on transitions.
Other center responsibilities
Plan and implement parent discussion nights As COVID permits
Help plan and implement family nights as COVID permits
Assist in interviewing new prospects for Lead Teacher and Assistant Teacher positions when needed.
Help the HR Director plan in-service trainings based on the training needs of current staff.
Serve as "Director on Duty" as needed
Open and close the center as needed.
Support the Operation Director
Revised 10/31/2021
Pay: $21.75 per hour (40 hours/ full time)
Benefits include 100% paid medical/ dental/ life
PTO and Short term disability insurance