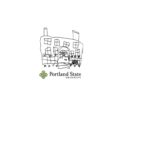 Website Helen Gordon CDC- Portland State University
Helen Gordon Child Development Center is a full-day infant, toddler, and preschool program. The Center's purpose is to provide a quality child development program for children of Portland State University students, staff and faculty and to provide an academic resource for Portland State University students and faculty by supporting collaboration, practicum, observation and research.
The Early Childhood Assistant Teacher works collaboratively as a member of a teaching team with an Early Childhood Associate in one of the Center's classrooms; works cooperatively with the other classroom teachers to plan and implement a model early childhood program; acts as a model for classroom aides and practicum students, teaching appropriate skills and techniques by example.
Age group teaching assignment will depend on qualities of chosen candidates.
Working with young children requires the ability to deal with multiple stimuli: noise, varied lighting, sustained activity, and continuous emotional and physical demands. Able to lift, move, hold and carry children and objects up to 50 pounds across a classroom. Able to push/pull at least 6 children in a stroller or wagon and walk with a group of children for one mile without stopping. Able to engage in full range of motion to lift, reach, squat, climb, sit, and otherwise fully participate in classroom activities. Must be able to see and hear children for supervision and perform physical tasks within a time frame of a fast-paced early childhood environment. Able to supervise and interact with children outdoors for extended periods of varied weather conditions.