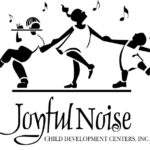 Website Joyful Noise Child Development Center
Locally-owned non-profit Joyful Noise Child Development Centers, Inc. is looking for a Center Cook! As a Center Cook, you will prepare creative and nutritionally balanced meals for 70+ children and teachers daily at our Joyful Noise MetroKids location, following our existing menus.
We are currently operating as Emergency Child Care centers and are following all health and safety guidelines as outlined by Oregon's Early Learning Division.
Responsibilities include preparing two snacks and full lunch for 70+ children daily, as well as doing daily dishes, ordering, stocking, and kitchen cleaning and upkeep. As this is a childcare setting, you must have a positive attitude and enjoy interacting with children, staff and parents. A sense of humor, flexibility, USDA experience and culinary school education are all helpful. You will report directly to the Center Director. Applicants must also be able to pass a federal background check!
Schedule is Monday through Friday, approximately 7:30 a.m.- 4:00 p.m., 40 hours per week. (Schedule may change slightly based on center needs.) Benefits include health, dental, and paid vacation time (including your birthday!)
Starting wage is $18.08 per hour or higher, depending on education level. We are located close to major bus lines and the MAX. Come join us!
Joyful Noise is an Equal Opportunity Employer. We encourage people of all race, gender and sexual orientation to apply. To learn more about our organization, please visit our website at www.joyfulnoisecdc.org.