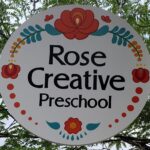 Website Rose Creative Preschool
Rose Creative Preschool
Rose Creative Preschool is hiring a full time floating teacher and also substitute teachers. We are a small play based preschool in northeast Portland, and currently following covid safety protocols. Our hours are 8am-4pm each day.
We are Reggio inspired, and value constructivism. Our curriculum is emergent, and we believe in following the child's lead in our explorations in our classrooms. We have two classrooms at our school with 10 children in each classroom, we hope to expand to 15 students/2 teachers per classroom this Spring.
We are seeking candidates who are teacher qualified and have experience working in early childhood classrooms. We offer paid closure days, medical and dental coverage for full time employees, and paid continuing education.
Candidates must be entered in the Central Background Registry, be CPR/First Aid certified, hold a Food Handler's card, and have completed Health and Safety as well as RRCAN trainings.
Compensation is dependent upon experience, $15-$17/hour.
www.rosecreativepreschool.com