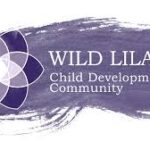 Website https://www.facebook.com/WildLilacCDC Wild Lilac Child Development Community
Program Philosophy
Our nonprofit school is inspired by the infant-toddler centers and preschool programs of Reggio Emilia and is rooted in social constructivism. We create our curriculum in response to our children's ideas, passions, and questions. We believe that play is the true work of early childhood, as it is through play — storytelling, building, imagining, and inventing — that a child can develop her self-confidence, language, creativity and problem-solving skills. As Wild Lilac teachers celebrate diversity and seek to know and honor the whole child, our work with children and families is guided by the principles of inclusive, anti-bias education. To learn more about our program we encourage you to visit our website, www.wildlilac.org.
Licensing Requirements
In order to begin working at Wild Lilac you need to be enrolled in the Oregon Central Background Registry, hold infant/child First Aid/CPR training certification, and complete the federally mandated Introduction to Child Care Health and Safety (ICCHS) and Prevention is Better than Treatment (PBT) online trainings. You must also hold a Food Handlers' Card and complete a Recognizing and Reporting Child Abuse and Neglect (RRCAN) online training.
Compensation and Benefits
Summer Camp Teacher Pay depends upon experience and qualifications, with a pay range of $15-17/hour.  Hours would be 8:30am-5pm Monday through Friday.
We also offer our teachers many opportunities for in-house support and professional development, healthy and delicious vegetarian snacks and meals, the potential to advance within the organization, and a wonderful community of dedicated, passionate colleagues who care deeply about our work with young children and their families.
Equity Statement
At Wild Lilac we are committed to creating and fostering racial and cultural diversity at every level of the organization including but not limited to staff, students, and leadership. Applicants from historically marginalized groups are strongly encouraged to apply.
Applying for a Position
If you are interested in applying please send us a cover letter and resume. In your cover letter please share your story: your personal philosophy for early childhood education, your experiences, who you are and what you care about most in this work.
Email: wildlilac@wildlilac.org
Phone: (503) 236-3240