Oregon Child Care Business Conference
Local Child Care Resource and Referral agencies across the state have come together with its partners to offer the first statewide child care business conference! You will not want to miss this excellent professional development opportunity!
The conference will focus on the business administration for both family child care and center based care. The nationally renowned child care business specialist, Tom Copeland, will deliver the keynote. Both morning and afternoon sessions will focus on topics such as business planning, risk management, increasing profits, and marketing. In addition, there will be information on how to access loans and other business supports.
The Oregon Child Care Business Conference will be held on November 10th, 2018, at the Fort Dalles Readiness Center in The Dalles.
Registration is NOW Open!
Registration Cost: $60.00
You can register online, by visiting: https://bookeo.com/caatraining?devent=415523YAP9K165F9A55F0C_2018-11-10_fT0oj2KudtZd.
Or download the printable version of the registration form. Registration form for Oregon Child Care Business ConferencePDF.
Guest Speakers
Tom Copeland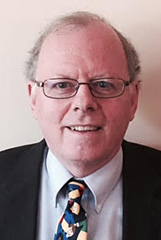 Tom Copeland is the nation's leading trainer, author and advocate on the business of family child care since 1981. Tom is a licensed attorney and has presented hundreds of business workshops for family child care providers across the country. He answers thousands of calls and emails each year to help providers, tax professionals and trainers understand complex business and tax issues.
Tom has written nine books on the business of family child care published by Redleaf Press, a division of Resources for Child Caring.
Tom graduated from Macalester College (BA) in 1972 and from William Mitchell College of Law (JD) in 1980. Tom lives in St. Paul, Minnesota with his wife, Diane, and two cats, Duke and Ella.
For more information about the keynote speaker, visit Tom Copeland's website at: tomcopelandblog.com.
Heidi Hagel Braid
Heidi Hagel-Braid is the Region Director for Minnesota and the Dakotas for First Children's Finance. First Children's Finance works on the business side of child care and early education. Heidi works with child care providers to expand financial and business-development programs.
Scholarships
Scholarships are now available to early learning professionals who have registered and paid for the Oregon Child Care Business Conference.
The Ford Family Foundation Scholarship – A limited number of full or partial travel scholarships may be awarded to early learning professionals who live in small communities that face substantial travel time to the conference. Scholarship criteria has been established by the Ford Family Foundation and the CCR&R Director's Coalition. The scholarship award may subsidize travel to the conference and back home again, but will not cover registration fee. Use the following link to apply, register and pay for the conference. Make sure to check the box that states "Travel Scholarship Opportunity: YES!"
The Betty Grey Early Childhood Scholarship – This scholarship helps early learning professionals cover the cost to attend the conference. The Betty Grey Early Childhood Scholarship Program supports the growth of quality child care in Oregon by providing financial support for training and education for childhood care and education professionals working in Oregon family child care, center child care, Head Start, and before/after school programs. You can find information and the application through Oregon Center for Career Development on their website: https://www.pdx.edu/occd/education-awards-enhanced-rate-scholarships.
Oregon Family Child Care Scholarship – Oregon's Family Child Care Scholarship Program supports professional development for Oregon's Registered Family and Certified Family Child Care Providers. You may use the scholarship to cover the registration fee for the Oregon Child Care Business Conference. For more information about the scholarship, visit: Oregon Child Care Providers Together.
Hotels
A few local hotels have blocked rooms at a reduced conference rate. Please note that hotel reservations need to be booked by October 26th, 2018 in order to receive the discounted rate. Below is information on each of the hotels for your convenience.
Celilo Inn
(541) 769-0001
3550 E. 2nd Street, The Dalles OR 97058
Mention "Business Conference"
Special rate $90.00 – $125.00 + tax
*Guest receive a complimentary glass of wine upon arrival.
Cousin's Country Inn
(541) 298-5161
2114 W. 6th Street, The Dalles OR 97058
Mention "Child Care Business Conference"
Special rate $94.00 + tax
The Dalles Inn
(888) 935-2378
112 W. 2nd Street, The Dalles OR 97058
Mention "Block #119056"
Special rate $78.00 – $90.00 + tax
Fairfield Inn The Dalles
*Must book by the 15th of October to receive the discounted rate.
541-769-0753
2014 W. 7th Street, The Dalles OR 97058
Mention "Child Care Business Conference"
Or book online with promo codes below:
Double queen
($119.00 + tax) Promo Code: bcmbcma
King
($119.00 + tax) Promo Code: bcmbcmb
King Suite w/pullout couch
($119.00 + tax) Promo Code: bcmbcmc